by Asya Robins
https://gezegen24.com/iklim-krizi-caginda-cocuk/
THE CLIMATE CRISIS IS AN INCREASINGLY IMPORTANT REASON WHY MANY PEOPLE ARE GIVING UP ON HAVING CHILDREN. AS ANTI-BIRTH MOVEMENTS PROLIFERATE, PSYCHOLOGISTS RECOMMEND MAKING CRISIS A PART OF EVERY CONVERSATION WITHOUT "MONSTROUS" IT.
"Choosing to have children is an act of love. But choosing not to have children is also an act of love. There is no right or wrong choice when making this choice in the climate crisis or any crisis."
Caroline Hickman works as a psychotherapist at the University of Bath in England. One of his areas of focus is climate crisis psychology and ecological anxiety.
Hickman, who has been working with people who have been afraid of having children for many years due to environmental concerns, or with parents who are worried about having a child again, says that there has been an extraordinary increase in climate awareness after the United Nations Intergovernmental Panel on Climate Change (IPCC) reports published in 2019. He emphasizes that this increased awareness also brings about anxiety and depression.
"The climate crisis is unlike any threat humanity has ever faced. With this threat, we are starting to struggle with a brand new psychological crisis. There is no roadmap to which we can turn," says Hickman. He then continues his words as follows: "It is now known that children born today will live in more difficult conditions in the future. Soon, life may not be possible in countries hardest hit by the climate crisis, such as the Philippines, Nigeria or Bangladesh. In this case, the most vulnerable people in societies are children."
"THE CRISISTERRIBLEABEASTINTOTO BRINGTO OUR BUSINESSIT WON'T WORK.YETYOUR STORYTO THE ENDWE DIDN'T COMESTILLTHE COURSE OFWE CAN CHANGE"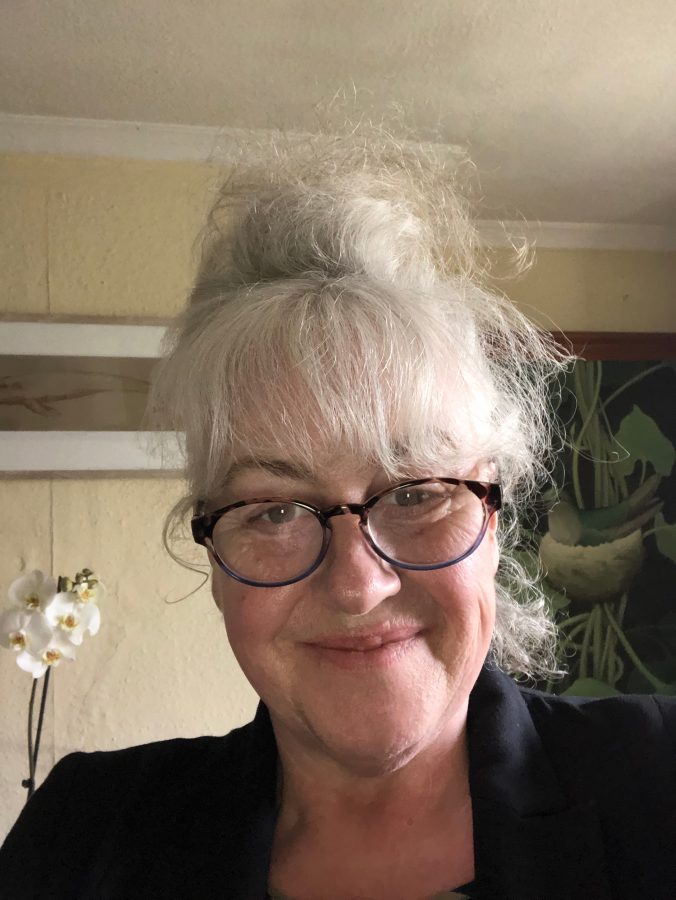 According to the sixth evaluation report published in April 2022 by the IPCC committee, which brings together scientists from many countries of the world, governments need to make revolutionary changes in order for the world to stay below the 1.5 degree warming threshold. The IPCC's warning is clear and unequivocal: "We are moving towards warming above 3 degrees Celsius if no changes are made."
In this scenario, it is foreseen that many settlements will be flooded by melting glaciers, large parts of the world will become uninhabitable and food production will be almost impossible. The idea of ​​having a child in the face of such a picture naturally creates anxiety in people. Those who think about it, "How will my child cope with difficulties?" "Will I still be alive?" and "How does bringing a new child into the world affect our carbon footprint?" frequently raises questions such as:
Hickman and many psychologists working in this field say that this anxiety is actually a very healthy psychological response, and that we should embrace questions and emotions that are not easy to answer.
According to the findings of a study titled "Youth voices on climate anxiety, betrayal of governments and moral injury", prepared by a group of experts from Finland, the USA and the UK, 60 percent of people aged 16-25 in the world are extremely worried about the climate crisis. Four out of 10 young people are skeptical of the idea of ​​having children. Another study called "Eco-reproductive concerns in the era of climate change" finds that 96 percent of people in the 27-45 age group living in the USA are afraid of climate disasters that the new generations will face.
"We do not give birth to our unborn children because we love them"
Many people make the choice whether or not to have children in silence. Others are starting solidarity groups and social movements to share their concerns with others and put pressure on governments and companies. The US-based movement called Conceivable Future is one of them. Its founders, Josephine Ferorelli and Meghan Kallman, have been bringing people together around this topic and listening to their stories since 2014.
In these stories, people share the difficulties of giving up the idea of ​​having a child, which they had dreamed of since their childhood, and the pain they feel when they hear about the current effects of the climate crisis, and tell how they make their choices. For example, someone speaking to Conceivable Future used the phrase, "We don't give birth to children we didn't give birth to because we love them."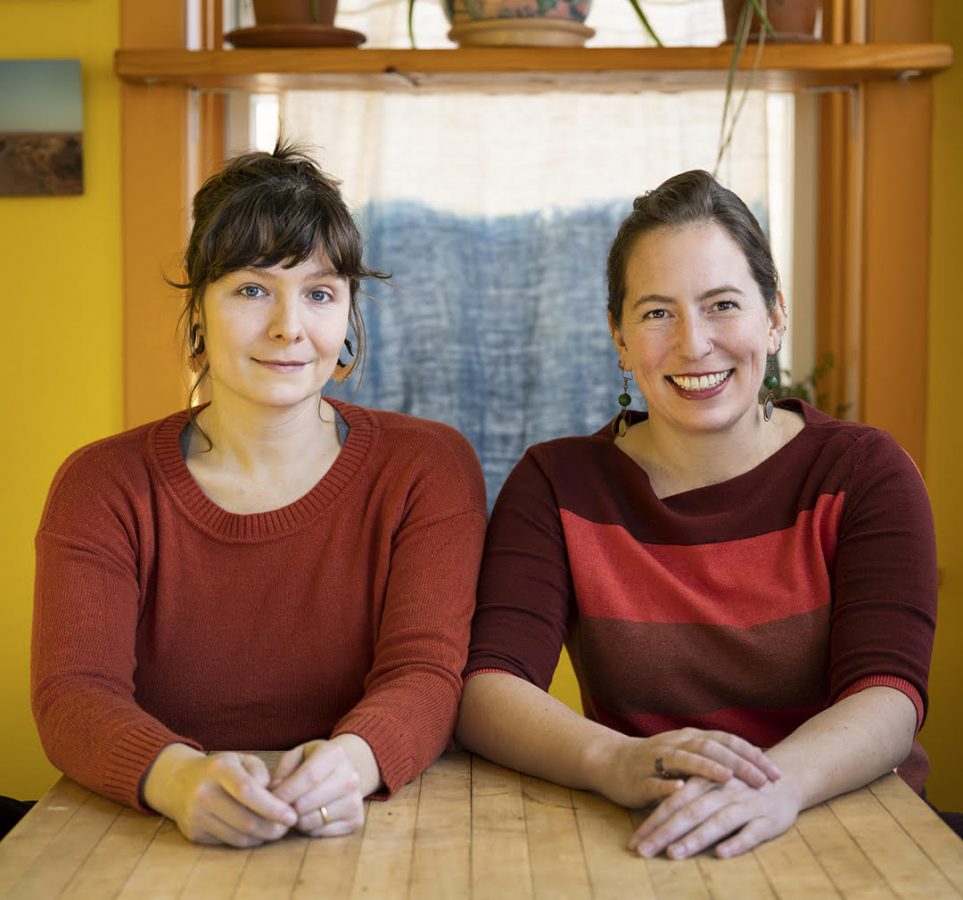 Josephine and Meghan describe three different situations when meeting with people: "The first is whether newborn children will harm the world. Secondly, what kind of difficulties the world will present to newborn children." In other words, they state that with the addition of the climate crisis to social problems, people now reconsider having children. "Most Americans already live in systems that have anti-birth policies. People accumulate too much debt, work in precarious jobs, have no government support for childcare, and have no access to cheap healthcare. Now there is a larger, existential situation. Humans have experienced rising oceans, fires, droughts,
However, not having children also raises other concerns. "The third situation is how people will connect with new generations and pass on their savings when they are not parents."
"A tiny drop in the ocean"
As Caroline Hickman said, we are not in a dilemma in the face of the fear of the climate crisis. This is a much more complex and unanswerable situation.
Julie, who lives in France and has been trying to make various life changes to reduce her carbon footprint for a long time, tells that she has dreamed of becoming a mother since her childhood. "I love the idea of ​​giving life to a person and teaching them to live a good life, even though we are in a changing world. I am worried, but on the other hand, I think that people who make the right choices should have children," says Julie, and continues: "Scientists made frightening predictions for the future in the 90s, when I was born. I know we are not in the same situation right now, but I am happy that my parents did not base their decision to give birth to me entirely on these predictions. I want companies and governments to act immediately. As a small person, I don't want to give up on my dreams until they recover and stop making a profit. Not having children is a tiny drop in the ocean, and a huge blow to my life."
The number of conversations on this topic is increasing
Every day we have new information about the extent of the climate crisis, there is more talk about whether to have children or not. Alexandria Ocasio-Cortez, 32, a Democratic member of the US House of Representatives and trying to popularize green development policies in the country since she took office, in a live video session she held with her 8 million followers on Instagram, questioned the morality of having children and said that this is normal in our age. shared that.
Mitzi Tan, 24-year-old climate activist who grew up in the Philippines, said in a recent interview, "I grew up afraid of drowning in my bedroom. Society tells me that this anxiety is normal and can be treated with medication. "But our climate anxiety stems from the betrayal of governments and we need justice to treat it."
Luisa Neubauer, 26, who organizes school strikes in Germany, said: "Many young women ask me if it is okay to have children. It's a very simple question but it tells us a lot about our time," she said.
"TO THE EARTHCHILDTO BRINGNOWETHICAVOTEISI DON'T THINK"
Injustice and the climate crisis
Spencer Rocchi and Agnieszka Marszalek, both teachers who started the Birthstrike Movement (Birthstrike) in the province of southeastern Ontario, Canada, think that the system we live in is broken and doesn't treat people fairly.
"We need a new system. I want to see a model of a safe world organized for the benefit of children. But right now our world doesn't work that way. We are only years away from feeling the effects of the climate crisis much more seriously," says Spencer. The sad thing is that one of the worst things we can do in developed countries is to have children. The world cannot afford the consumption habits of the average American, we know that. I don't think it's right to call it population control, but we need to think about how we're going to live."
Agnieszka explains that the effects of the climate crisis are being felt in Ontario this year in the form of a change of season, with snowfall until June. "The bears did not wake up for a long time. When they woke up, they had to do their breeding and feeding rituals together and very quickly. At the same time, water levels rose due to snowfall, which caused both floods and affected fish migrating," said Agnieszka, adding: "As long as we live in a world built on a profit system, we will not be able to solve this crisis. A system that focuses on people's needs is needed. Considering all this, I don't know how to offer my child a good life."
Spencer and Agnieszka, who said that almost 200 people participated in the Birthstrike movement, which aims to protect them from economic, social and environmental difficulties by not having children, also talk about the difficulties of talking to their relatives about their preferences not to have children.
Agnieszka said, "I am from Poland and I come from a family that values ​​family culture. When I explain why I chose not to have children, some of my family do not understand, some do, but then they continue their lives as they are. "None of them can answer the question of how we can deliver quality lives to newborns."
"HEALTHINDUSTRYCLIMATEIN CRISISLOTSSERIOUSAROLETHERE IS.EACHTHE CHILDSAMEWITH RIGHTSABLE TO REACHAHEALTHASSURANCENONE"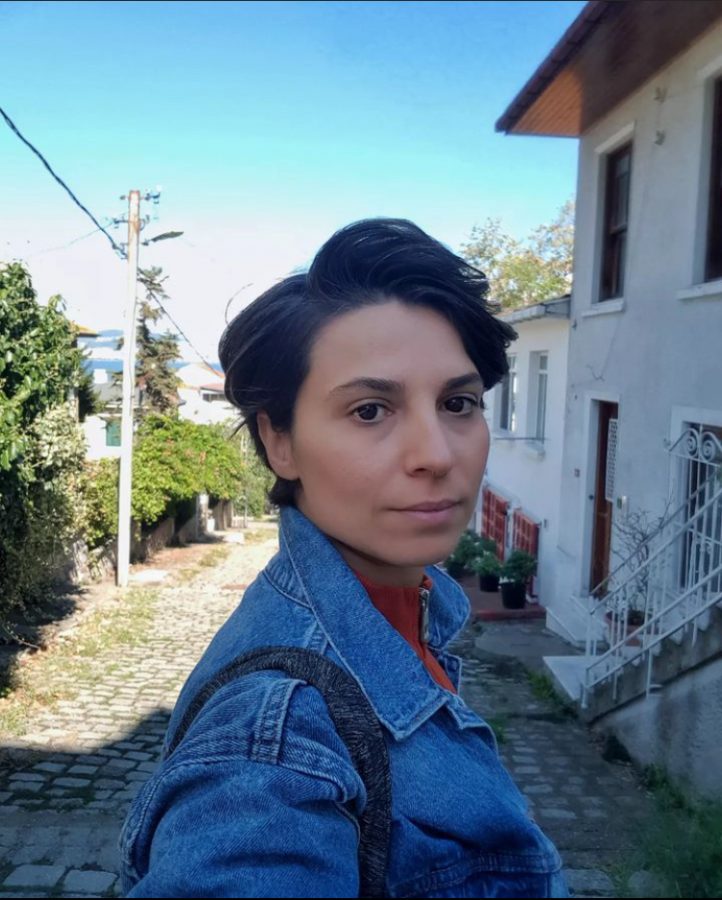 Performance artist Dicle Doğan says her priority is to leave a better world to millions of children who were born and live in difficult conditions: "At times when I feel like my hormones are taking over, I think about whether I can raise a child in this world under conditions that I believe in."
Doğan cites the main factors in his decision as follows: "But we consume the limit of resources we need to consume in a year, within three months. At this point, I think more people are needed. Not being able to find safe food, the increase in the use of toxic chemicals, fast consumption, the capitalist approaches of the health sector make me think about bringing a new living thing to this world. The health sector has a very serious role to play in the climate crisis. There is no health insurance that every child can access with equal rights."
"We can still change course"
Caroline Hickman says she's spoken to people from around the world who have similar concerns in countries where childbearing conditions are different. In some countries, children become independent and start their own lives after the age of 18, while in some countries they take care of their families for a long time and start working at an early age instead. Hickman also reports that he often meets with children who are angry at their families for having brought them into such a difficult world.
However, Hickman predicts that the dialogue on this issue will be enriched with the increase of climate awareness around the world: "We should not compare this to other mental health challenges we have experienced in human history. Apocalyptic fantasies or naive theories of salvation are dangerous. We must accept the uncertainty we are in and normalize the conversations we have with each other and with our children about it. It will not work for us to marginalize the crisis or turn it into a terrible monster, it should be a part of every conversation. Besides, we're not at the end of the story yet, we can still change course."